Affiliated Products and Services
Haply is proud to recommend these products and services.
Note: Haply may receive a commission on sales through these affiliate sites. Links will take you away from the haply.works domain.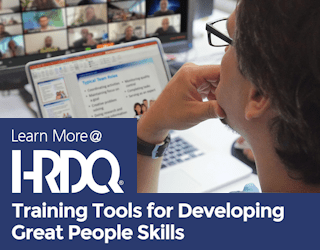 Haply is an affiliate reseller of the HRDQ catalog.
HRDQ provides training tools including workshops and materials that can be purchased off the shelf for use in your organization.
Haply can also facilitate many of programs offered by HRDQ. Feel free to contact us to learn more about our facilitation services.
(Please note: Haply does earn commissions through this affiliate link.)
Yay Images
Yay Images is a royalty-free stock photo marketplace with a sole mission of simplifying and improving the way we all use stock images online and offline. With over 11 million stock images, vectors, and videos sourced directly from 11,000 photographers from over 80+ countries, Yay Images provides an abundance of options and affordable rates.